Directions:

Highway E62 Autoroute du Rhône, take exit 'Nendaz'. Follow the posted signs to Nendaz. You will arrive subsequently at 'Basse Nendaz', 'Haute Nendaz' and 'Nendaz Station'. Once you arrive at Nendaz Station
(A)
, take at the first roundabout the 2nd exit (start of the blue line in the map below). Follow this road for 500m, just until you are about to make a sharp turn to the right (don't), take the
small
road up on the opposite site of the road you're on, named chemin des Clèves
(B)
. After 400m the road will make a sharp turn to the right ! Continue to follow the road for another 700m at which you will arrive at a large parking
(D)
. Lot # 49 belongs to chalet la Piste. If you need a second parking lot; you have passed the 2nd parking lot 400m before you arrived at the large parking, opposite of chalet named 'Clou Alou' (
C
, lot #5t, out of 8).

In winter season:
the blue indicated road is a public, snow cleared road. As we are located on the slopes, with no car-access, you will be welcomed by our private driver with snow-quad to transport your luggage to the chalet.

Overview directions A-B-C-D-E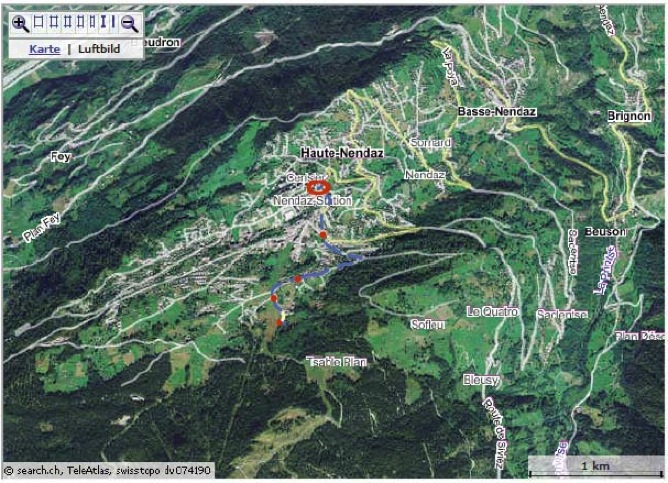 Directions A-B-C-D-E at more detail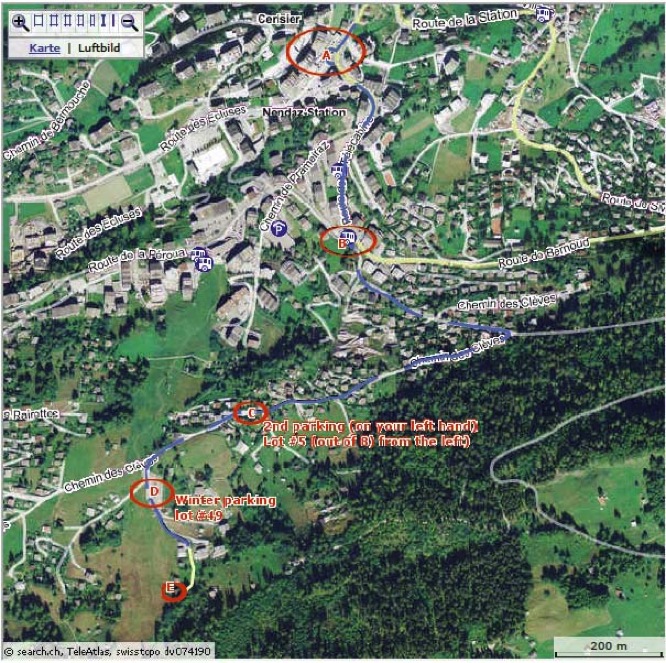 Detailed directions A-B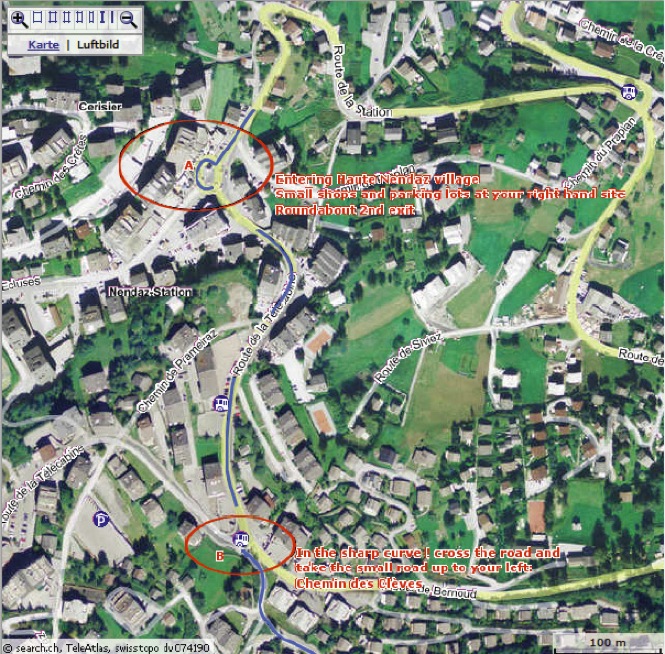 Detailed directions B-C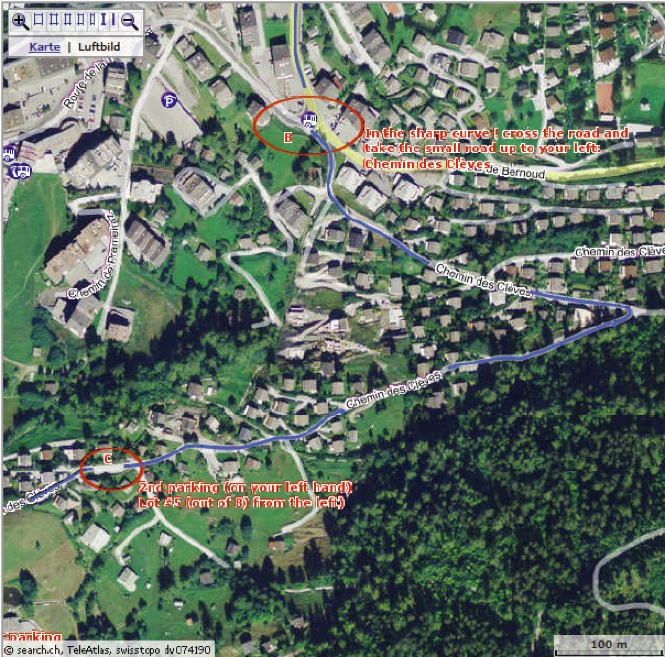 Detailed directions C-D-E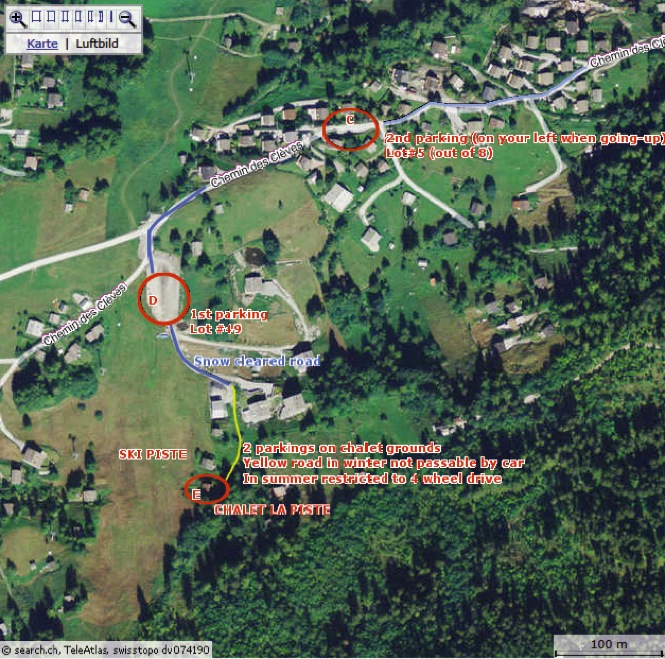 Detailed directions D-E